Easy party post! I'm not a huge, over-the-top type of entertainer. I host fun, easy for me, easy for guests parties! This is a really fun and easy Favorite Things party to throw for your friends group, womens ministry group or even for your kids! I threw it for my daughter Christmas party for her friends, but it works for any age group!
White Elephant Alternative Game
This is an awesome White Elephant game alternative. If you're tired of those games, shake it up and throw a My Favorite Things party instead! You spend just as much money, and it's way more fun!
This game is just as easy but more personal. Your guests also leave with a bunch of fun new discoveries and learn a little more about each other!
How to Play a Favorite Things Party Game
The host sets the gift amount. We did a $5 limit, but you can do what you want. Each guest is asked to bring their favorite thing that costs within the denomination set. It could be a beauty product, a kitchen tool, food, or a strange obscure finding! Just not a gift card because that's boring! I listed below some of my personal favorites so you can get an idea of the fun and wacky things you can bring!
Each guest brings FIVE of the SAME thing they pick. For this party, every item had to be $5 or less. So, say your favorite item is a pair of $5 socks. You bring five of the same socks. The total spend per guest is $25 but remember – they are bringing home $25 in goodies, too! So it's basically a trade!
Have each guest place their item on the counter. Add a name tag if you want so people know who brought each gift. You can ask everyone to gift wrap the item, or leave one unwrapped so people can see.
Have each guest write their name down on five pieces of paper and toss all of the names in a bowl.
Now it's the fun part! Draw 5 names out of the bowl. Those 5 people get to go shopping at The Favorite Things table! They pick five items they like. Repeat drawing five names until each person has picked 5 items!
Favorite Things Party Gift Ideas!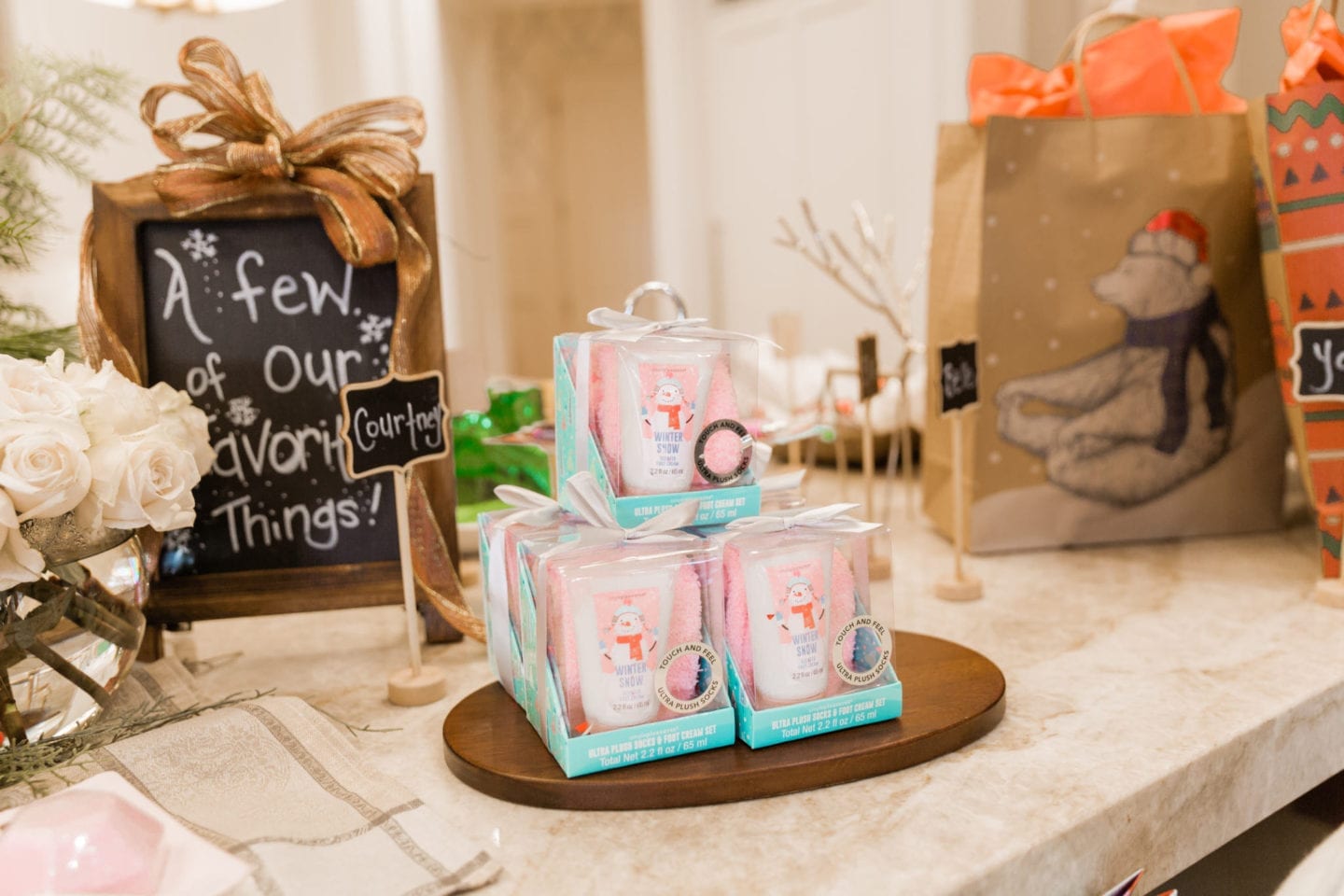 Favorite Things Game Rules
This is a fun game, so keep the rules to a minimum. As long as the prize they bring is within the price range, not a gift card and you don't take home what you brought then you've followed all of the rules!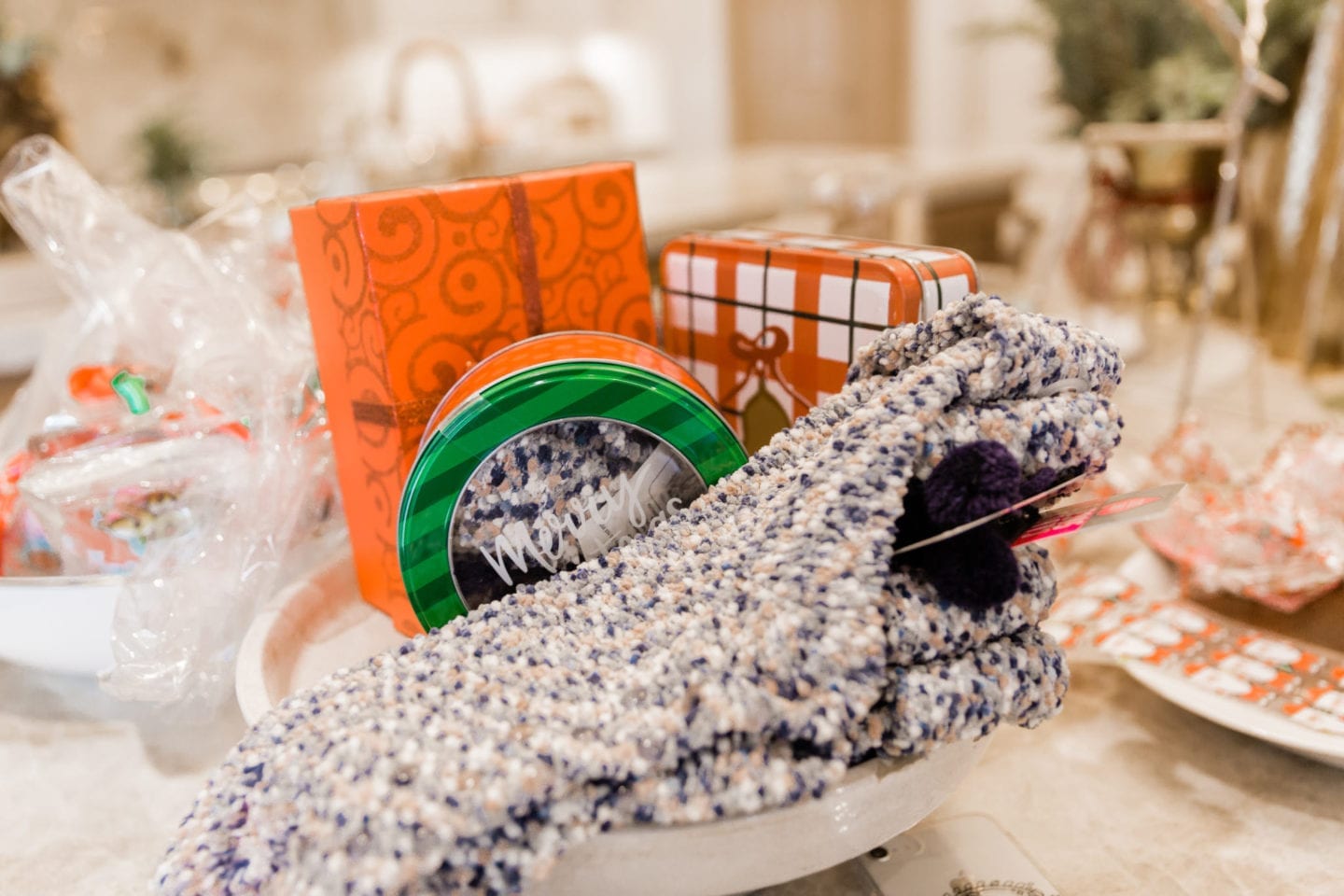 Favorite Things Party Decorations
We hosted our Favorite Things Party during the holiday so I did a hot chocolate station with cookies. Super easy. But a mimosa bar, or pot-luck is just as fun and low-key!
Favorite Things Gift Ideas!
Have a great time with your own ladies night gift exchange party!