Sharing a few of my favorite hair care products. I have very thick hair – it's poker straight, but I have a lot of it! These are the products I use weekly to give my hair a sleek, straight look but keep it healthy. I color my hair a lighter share of blonde. I'm a natural blonde, it's just darkened since having babies! Let me know if you guys have any questions!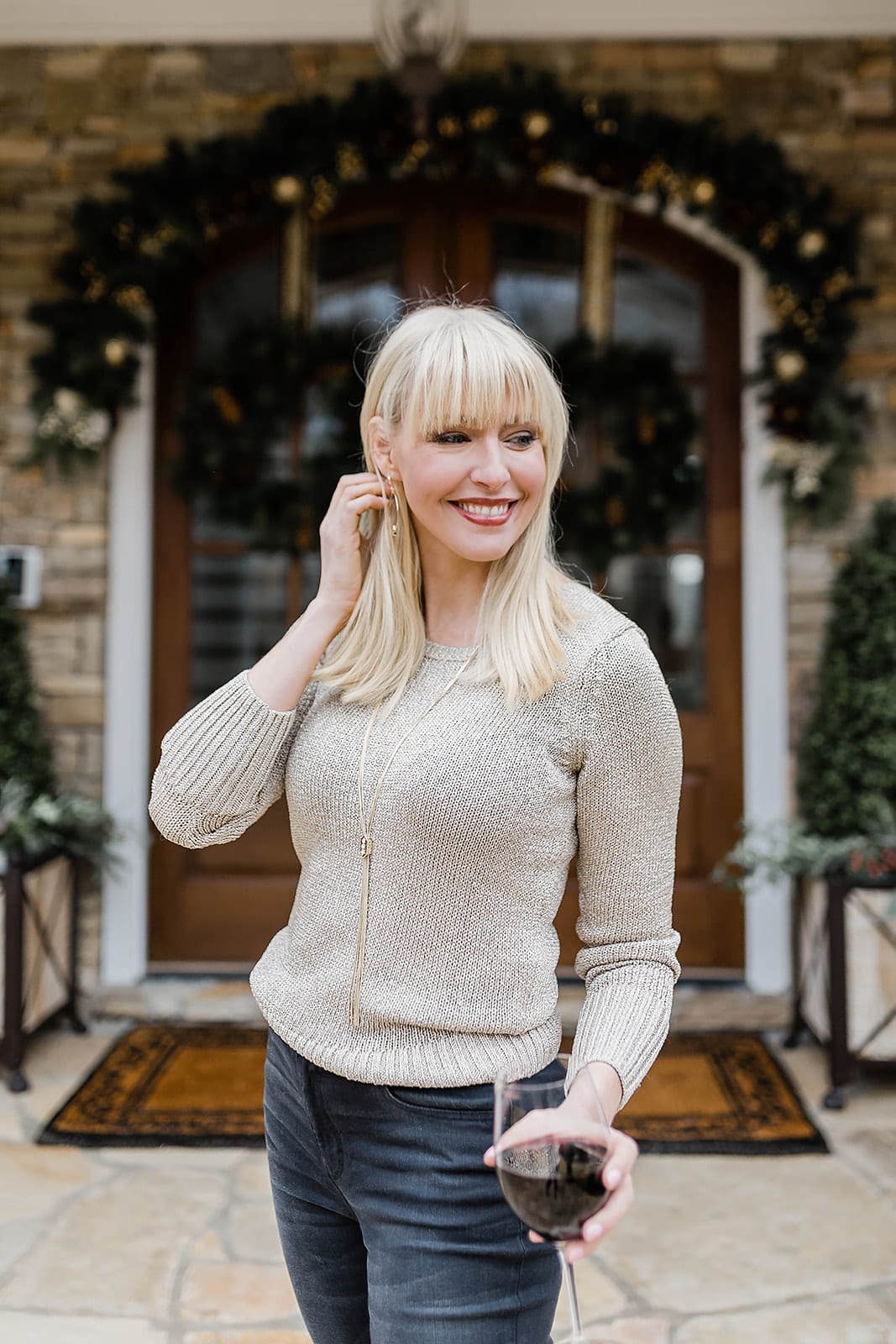 Hair Dryer & Hair Brushes
The Dyson hairdryer is killer. It's very lightweight, compact and dries your hair ridiculously fast! My only complaint is that the cord gets a bit tangled, but I can deal with that compared to how fast my hair dries (which helps keep it healthy since less heat is involved!)
The Mason Pearson brush is stupid expensive. I hemmed and hawed over buying this for years and am so glad I finally did. It's the only hairbrush that gives my hair a smooth finish. It is magic. If you have any frizz or need a soft look, this brush works miracles!
The Wet Brush is the only brush I use to detangle my hair. It's the best brush and is priced well!

Dyson Hair Dryer | Mason Pearson Boar Bristle Brush | The Wet Brush
Shampoo & Conditioner
My hairstylist recently introduced me to the Oribe Bright Blonde Shampoo and conditioner. Ohhh….yum! The conditioner is especially delicious. When you put this on your hair gets silky soft! You can feel it working! It's amazing!
My mother-in-law gave me the Olaplex shampoo and conditioner. She felt like it weighted her hair down (she has less hair than me, and much shorter) but I LOVE it. Man, I love it. The conditioner is incredible! Leave it on as long as you can for some serious magic. A woman at my salon said to only use it every other week. It's a protein-based conditioner. Use it as an upkeep conditioner and your hair will thank you! It's one impressive brand!

Olaplex Shampoo No 3 | Olaplex Conditioner No 5 | Oribe Bright Blonde Shampoo | Oribe Signature Conditioner
Finishing Hair Products
For every day, these are the hair products I've been using for years. They are awesome! The Aveda Volumizing Spray is great for your roots. I spray at the roots all over and work it in. It helps give it a great lift, without weighing your hair down.
The Living Proof Dry Shampoo is one of those things I want on a deserted island. It's incredible. Smells great, works super well and will give you days out of your blowdry!