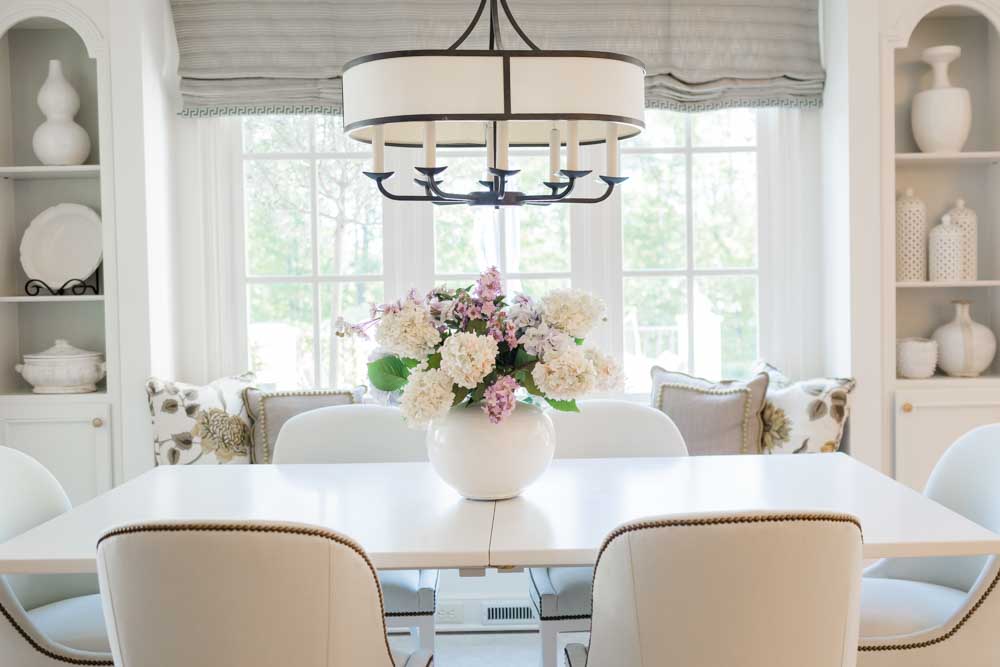 For those of you who are longtime readers, you know how much flowers mean to me. They light up a room. They make it feel warm. They make you smile! I've used silk flowers in addition to real flowers both indoors and outdoors. My post on using silk flowers outside remains one of my most popular to date!
Hydrangea are my favorite. I love their full, lush blooms! I love their colors and I love how they fill a vase! Today I'm sharing how to recreate this gorgeous flower arrangement of hydrangea using only silk! That's right! These are silk fake hydrangea! You couldn't tell could you?
I prefer to buy only real touch flowers – the petals have a damp feel and are so realistic you are afraid you're going to bruise them! Silk flowers are so pretty I've even used them on Christmas trees. Invest ones, use forever! Here's how to create this gorgeous spring arrangement.