do your workout clothes stink?
Our closet used to smell so badly it drove me insane. It was filled with this stinky gym sweat smell. What was worse is that our freshly cleaned workout clothes still smelled awful even after a fresh wash! You would think cleaning gym clothes would be fairly simple – but it wasn't! We had clean but smelly laundry! Gross! Who wants to go to the gym with already smelly clothes? It's only going to get worse and no one will stand next to you or run on the treadmill by you (this may work for those of you who want to be alone!) If your workout clothes stink these tips will help.
My husband and I both work out regularly. So everyday there are someone's stinky clothes laying around. His have a, well, strong aroma that's less than pleasing. My sweat smells like flowers. Ha. 'I tease. We used to have a problem getting the smell out until we started using three new tricks. They work!
3 tricks to cleaning gym clothes
Thoroughly air dry them before washing.
Use vinegar when washing.
Never, ever use fabric softener or wash with towels.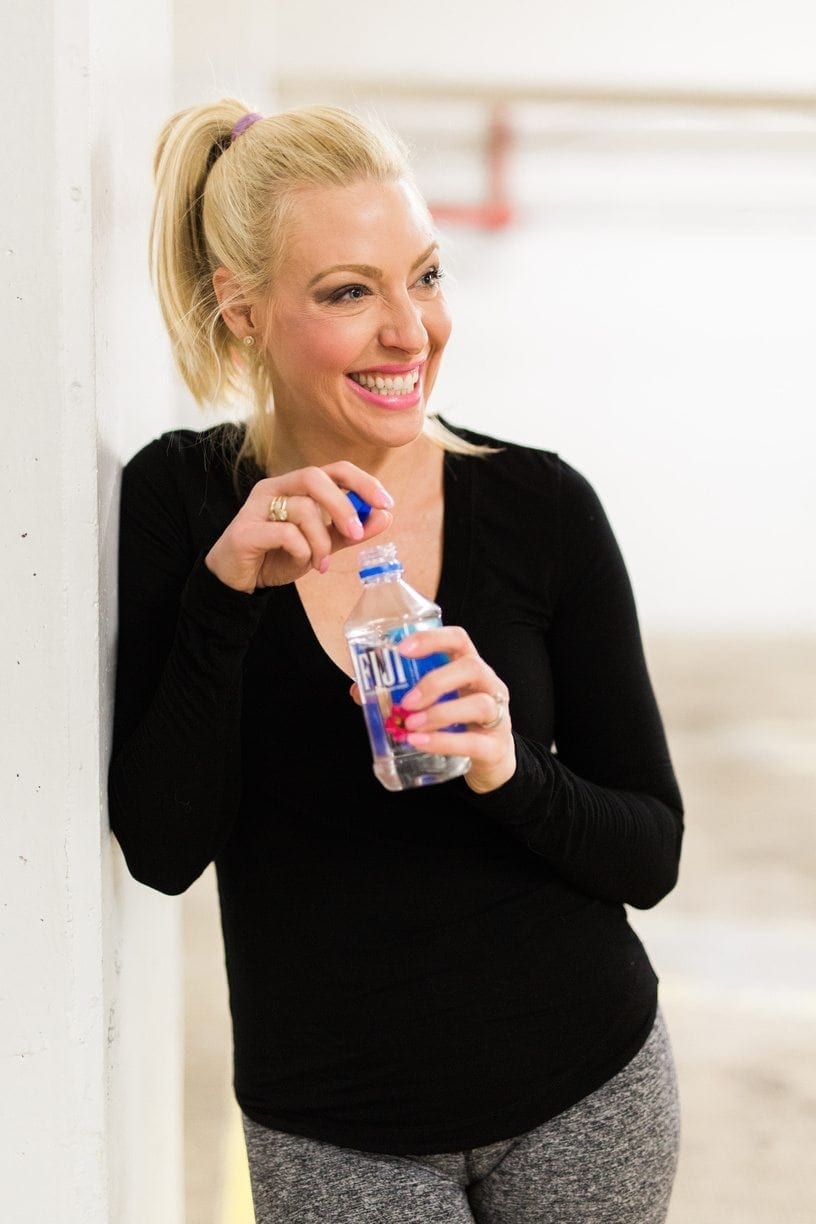 air drying smelly laundry
When you get home from the gym drape them across your laundry basket flat to let them air dry. Do not crumple them up in a ball and toss them in a hamper. We used to do this and we could never get the smell out of the clothes! It may be unpleasant to look at, but if you give them several hours to air dry you'll have a much easier time getting your gym clothes clean!
My husband puts his gym shoes on top of an air vent in our closet. Turn them upside down to the let air flow directly into the shoe. It really helps!
add vinegar to washing detergent for smelly clothes
Vinegar helps with so many things for cleaning, especially smells. We add a splash of vinegar the detergent when washing. It really, really works! Your clothes won't smell of vinegar – it just helps neutralize the smell.
Fabric softener is a major no-no. Gym clothes are made of special fabric to help absorb sweat and prevent smell. Fabric softener is not your friend. It will ruin the fabric and therefore ruin the material that's absorbing sweat and preventing smell. Never ever use this! The same happens when you wash your gym clothes with towels. Workout clothes (especially from Lululemon, my personal favorite, can cost a large chunk of change so keep the fabric protected!)
my favorite gym clothes

(note: I prefer darker color pants because I think they cover and conceal better.)
Please refer to my Sizing Guide if looking for what size to buy – I disclose all the juicy details so you have a point of reference!
pin this!
SaveSave
SaveSave
SaveSave
SaveSave