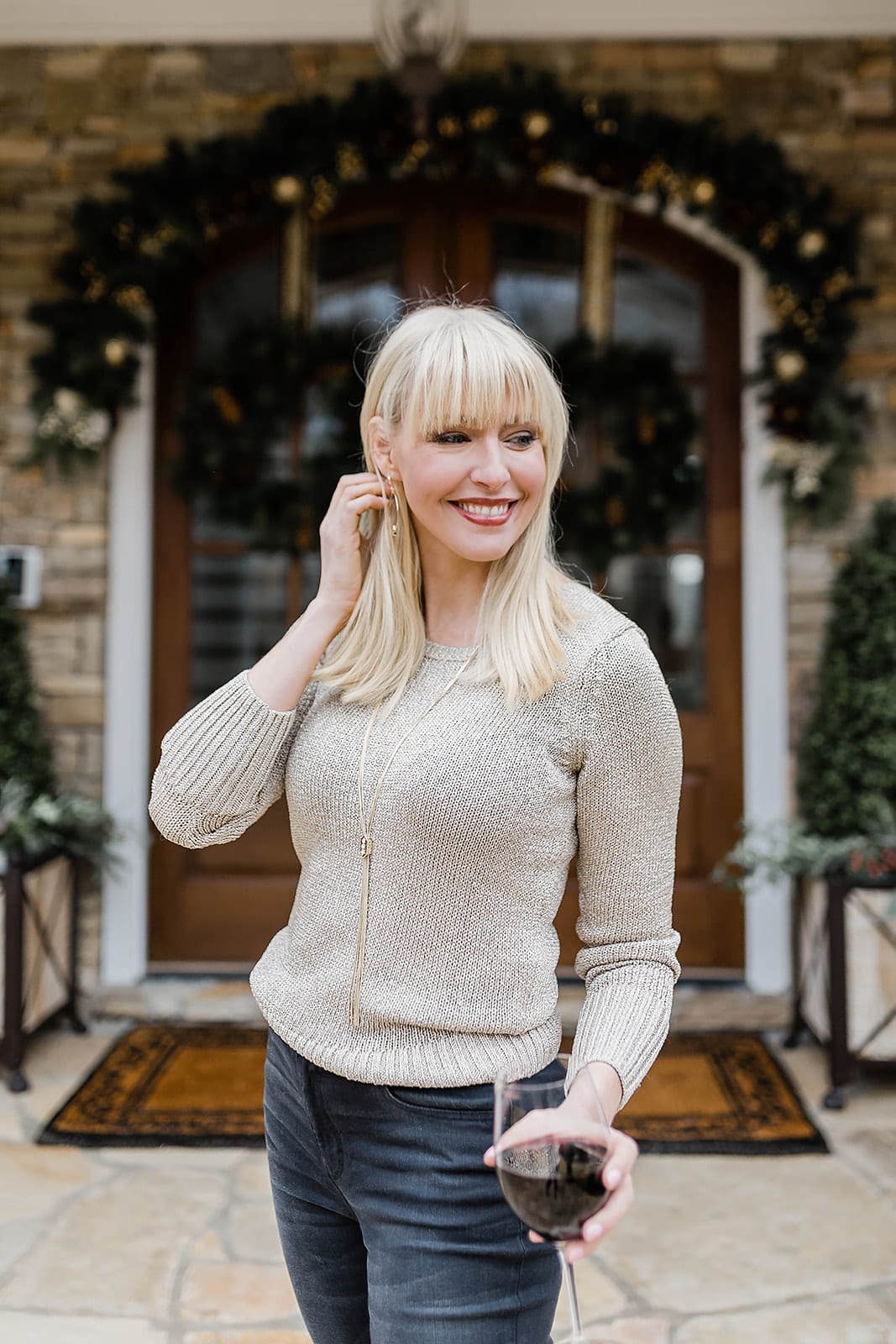 Having a girls night out gift exchange? Or maybe even a school party with other Moms? This is a great look to look holiday ready and appropriately covered. I would also wear this entire outfit year round!
The gold sweater is really pretty. Has a nice sparkle and isn't see through. Add a beautiful Swarovski necklace pendant to it to add some flair, girl! Be extra!
All of these looks are from White House Black Market and are 40% off!
My favorite part of this entire outfit is the Parisian coat. Hello, chic! It's hard not to look pulled together and so darned pretty in this coat! I love how it buttons easily and goes all the way to your neck. It's warm but not too warm for you southern winter-ner followers! Is that a word? Winter-ner? It is now.
shop outfit 50% off!

Gold Sweater | Black High Rise Jeans | Sparkle Black Pumps | Swarovski Crystal Lanyard | Gold Earrings | Black Perisian Coat