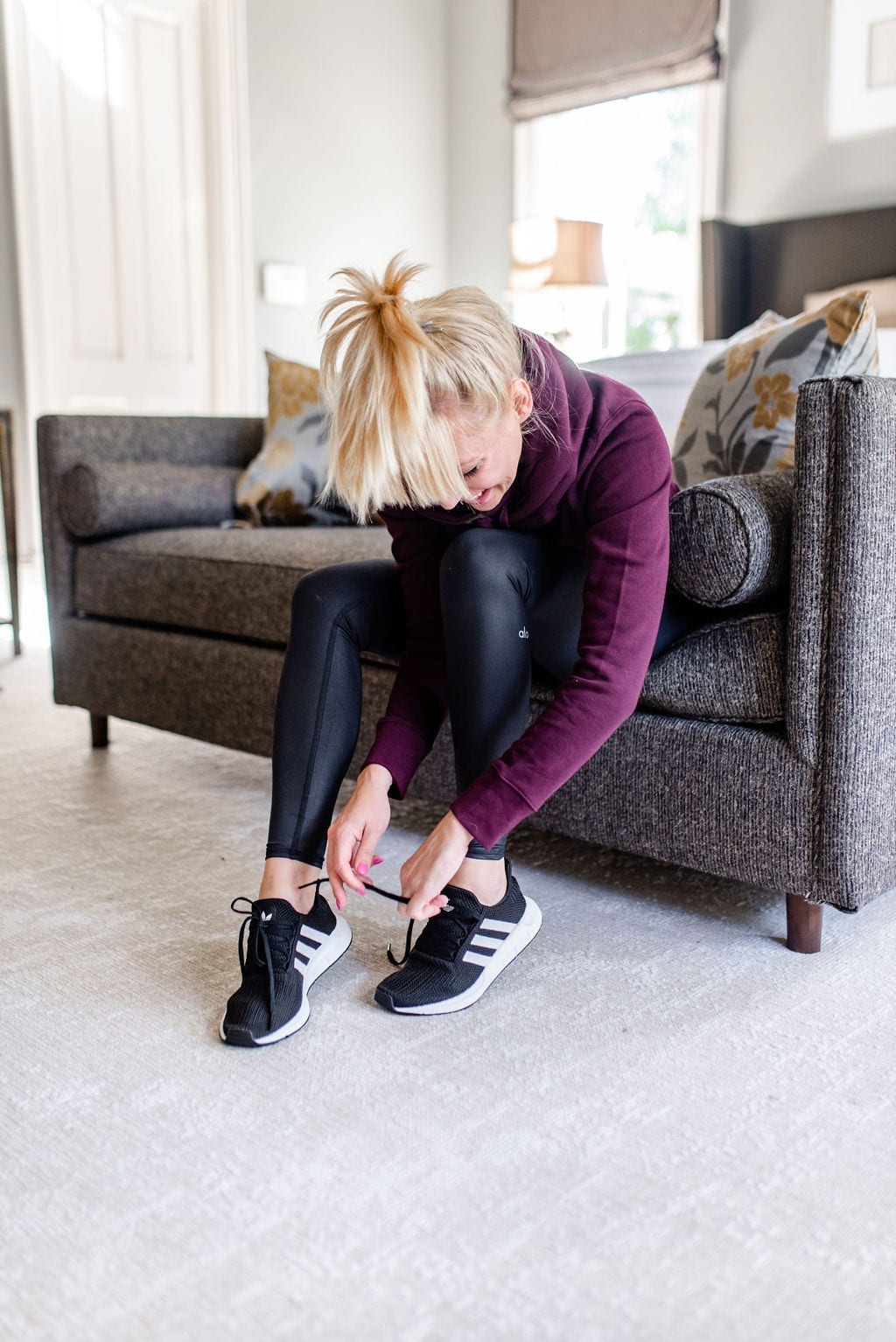 Get the goods

Sizing & Styling Notes
Long and covers your bootie! Cute but more conservative.
Leather detail makes it cuter than a typical hoodie.
Hoodie with Pockets!
Color – awesome fall one. It does come in others, though!
Sizing – I'm wearing medium for a tighter fit, though I'm usually a medium.
High waist – sucks in love handles and excess tummy skin!
What I like about them – can't see cellulite at all. Very thick and sucks you in!
Can wear out at night with boots, too. Throw on a long sweater. More bang for your buck.
Would wear as errand running athletic clothes, but not for gym.
Size up to breathe easier. They are pretty tight to give you that airbrushed bootie look!
Super duper comfy! I have wide feet and a high arch.
Soft top of shoe is great for errand running comfiness and breathability.
Cute fall/winter tennis shoe to change up your look.
fit true to size.
Hoodie sweatshirt is at Nordstrom, but sold out. I think you should shop it here, because if you sign up for their newsletter you save 30%!